tl;dr: Ask questions about AGI Safety as comments on this post, including ones you might otherwise worry seem dumb!
Asking beginner-level questions can be intimidating, but everyone starts out not knowing anything. If we want more people in the world who understand AGI safety, we need a place where it's accepted and encouraged to ask about the basics.
We'll be putting up monthly FAQ posts as a safe space for people to ask all the possibly-dumb questions that may have been bothering them about the whole AGI Safety discussion, but which until now they didn't feel able to ask.
It's okay to ask uninformed questions, and not worry about having done a careful search before asking.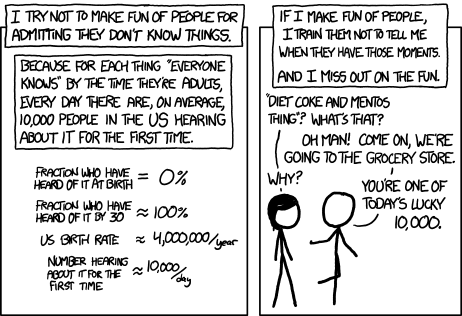 Additionally, this will serve as a way to spread the project Rob...