I just saw this app today. It's made by the same people behind Dynalist, which is similar to Workflowy. I know other people on here have been on a big Roam kick, and I think Obsidian allows importing for Roam tags (or something, I haven't used Roam before.)
I think Eli previously asked for some mind-mapping software. This seems relevant to people who want a new way to do their note organization in a mind-mapping way.
The screenshot looks pretty clean: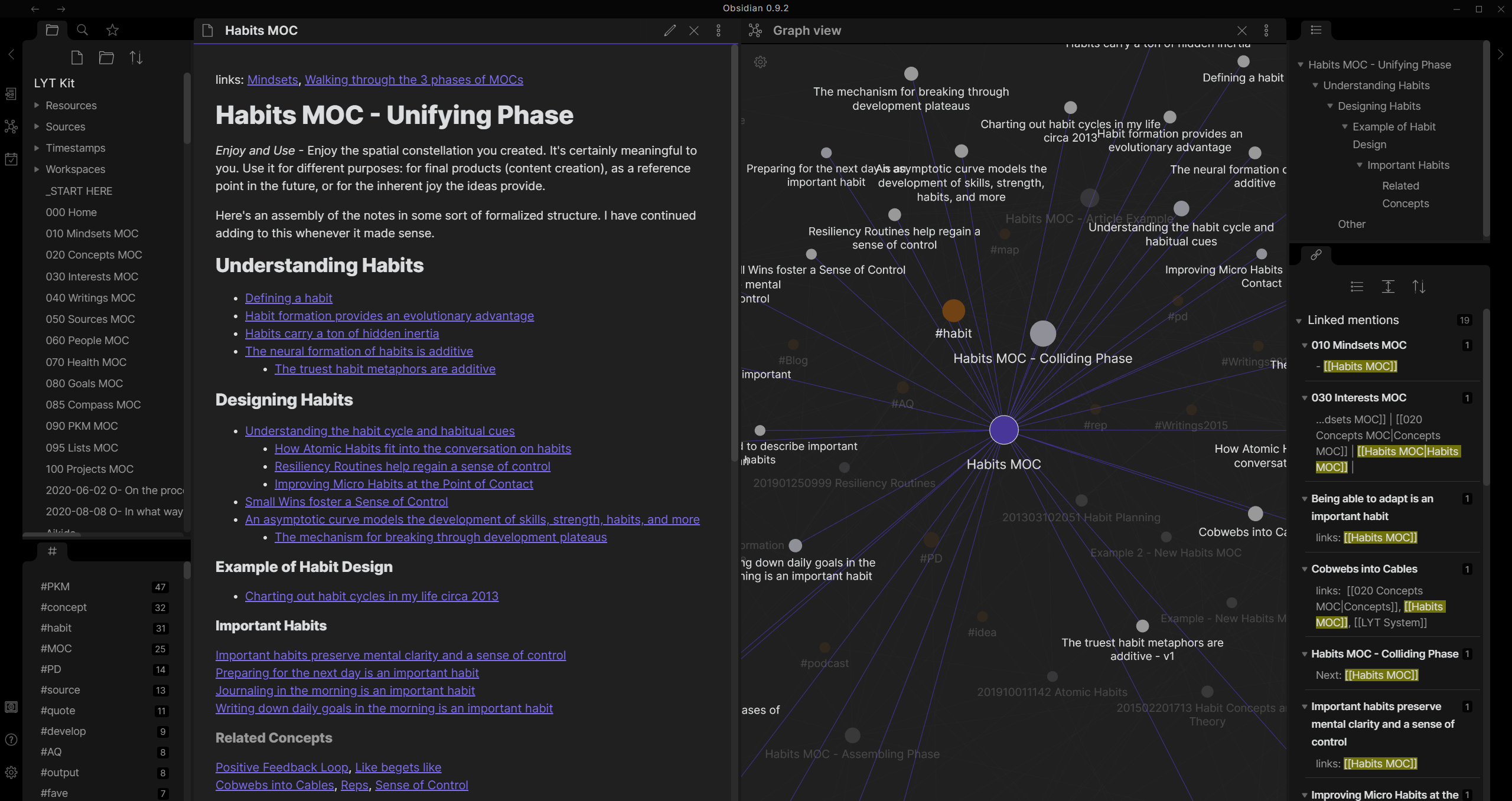 I'm also trying this out, and I'll try to post my personal thoughts later. They have a public roadmap you can follow. I've been using Typora as my editor of choice for a while now because it supports inline LaTEX and a nice markdown styler, but it looks like adding support for these two things is on the way.