After a visit to the dentist, you go home and search up "numbers read off during dental exam."
What were they measuring? You think.
A website that looks like a legitimate dental company tells you these numbers are measurements of gum disease.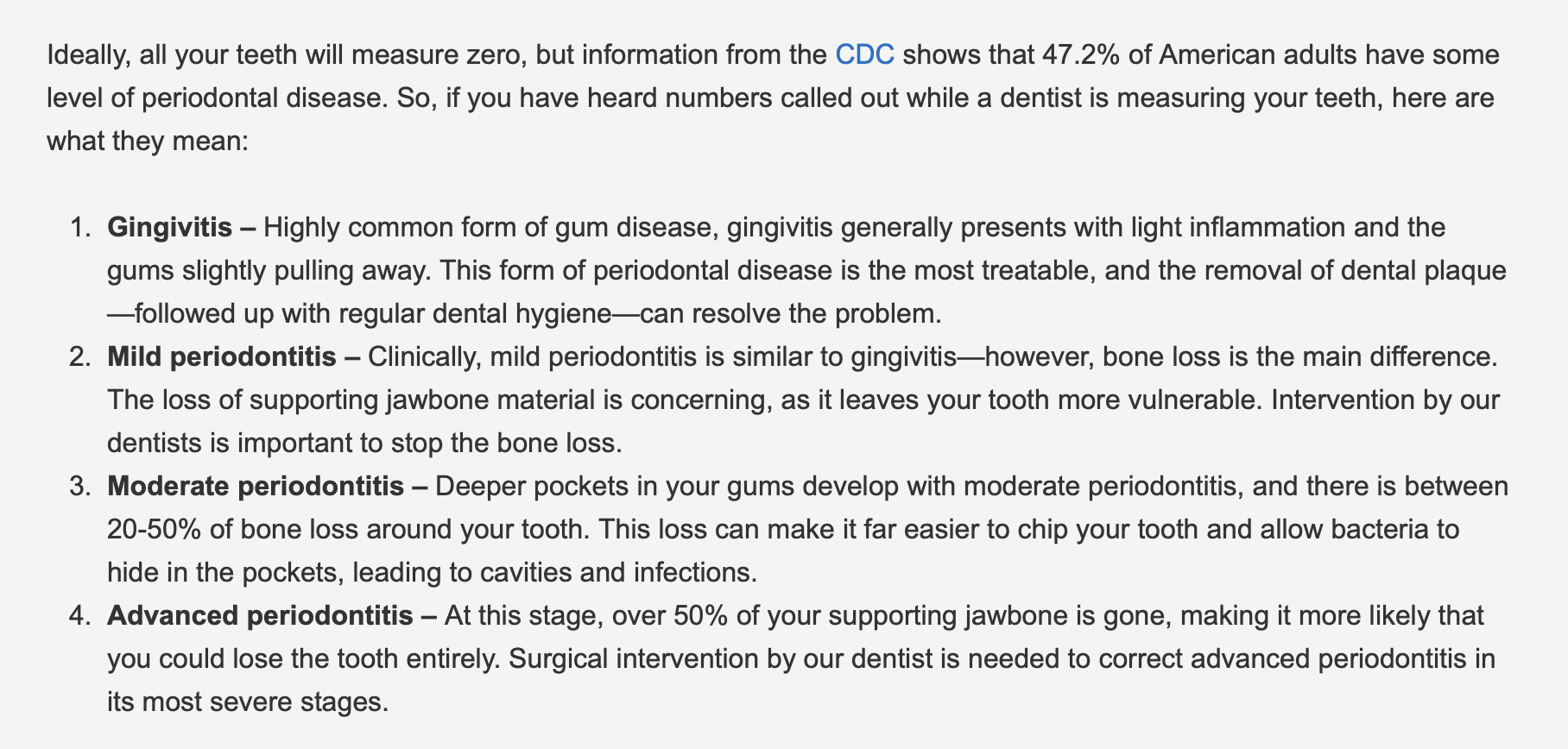 When I saw this, alarm bells went off. First of all, I'm sure that the numbers corresponded to something empirical. The idea of a dentist going through my teeth and marking each one "gingivitis, mild periodontitis, moderate periodontitis, advanced periodontitis" seems absolutely absurd. Secondly, the website certainly seemed like it was trying to sell me something. Get treated at our clinic!
However, I was still not quite ready to dismiss the article. Surely, a credible-looking website from a credible-looking dental institution can't be publishing complete junk!
I looked at some other websites of other credible-looking dental institutions, many of whom directly contracted this article, saying that 1-3 are normal (and that they are mm measurements of distances between your gum and your teeth).
The webpage that made the most sense to me was this one. It included some nice diagrams. But even this page seemed less than impartial! It was yet another dentist's office.
Why is it so hard to find good dental information on the internet?
Edit: It turns out that the numbers are not measurements of distances between your gum and your teeth, but rather the depth of the pockets between your gum and your teeth. Neat.