Don't poz yourself, China is the only country in the world where you aren't virtually guaranteed to get infected (although this may change). There is brain damage at stake. I don't know how dangerous the current strain is, since most people in China have little herd immunity (and Sinovac's contribution is unclear) and hospitals might be overrun.
In the US, the standard is P-100 masks which were recommended for SARS in 2014. You can get them at the hardware/construction store and they look like this (they are not electric and cost $10-15 at the hardware store in the US, probably more like $200 in China if they're in stock at all, but one mask will last >6 months):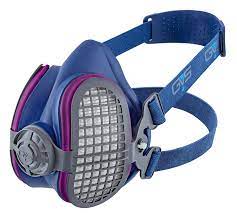 N95 and KN95 masks probably don't work very well.
If you're in an apartment, seal off the ventilation system by covering it up with a layer of Duct Tape, and use windows and a plug-in heater instead. If you share a door with a hallway, attach a fan to your window and have it blow air in whenever you open or close that door so that the hallway air does not enter.
Lastly, this is things you can do for people who get covid, yourself and others. I have no idea how many of these are available inside China, but the list is ordered properly.