LessWrong has an associated wiki, tightly integrated with the tagging system. Today, we have just shipped a set of new features to make the LessWrong wiki better:
1. Voting and karma for wiki edits
You can now vote on wiki-edits on the tag-history page, in the Recent Discussion section, and on the All-Posts page:

This now properly provides karma incentives for improving the wiki.
2. Wiki/tag edits appear on the All Posts page, as do comments on wiki/tag discussion pages
The All-Posts page now also shows wiki edits on the daily page! This now allows you to much more easily keep track of the wiki-editing activity on the site:

You can click on them to expand and see the full diff, as well as vote on any edits.
3. Wiki/tag pages have a table of contents, like post pages.
Wiki and tag pages now have a ToC like post pages. This should make it much easier to navigate long wiki pages, like the Rationality tag: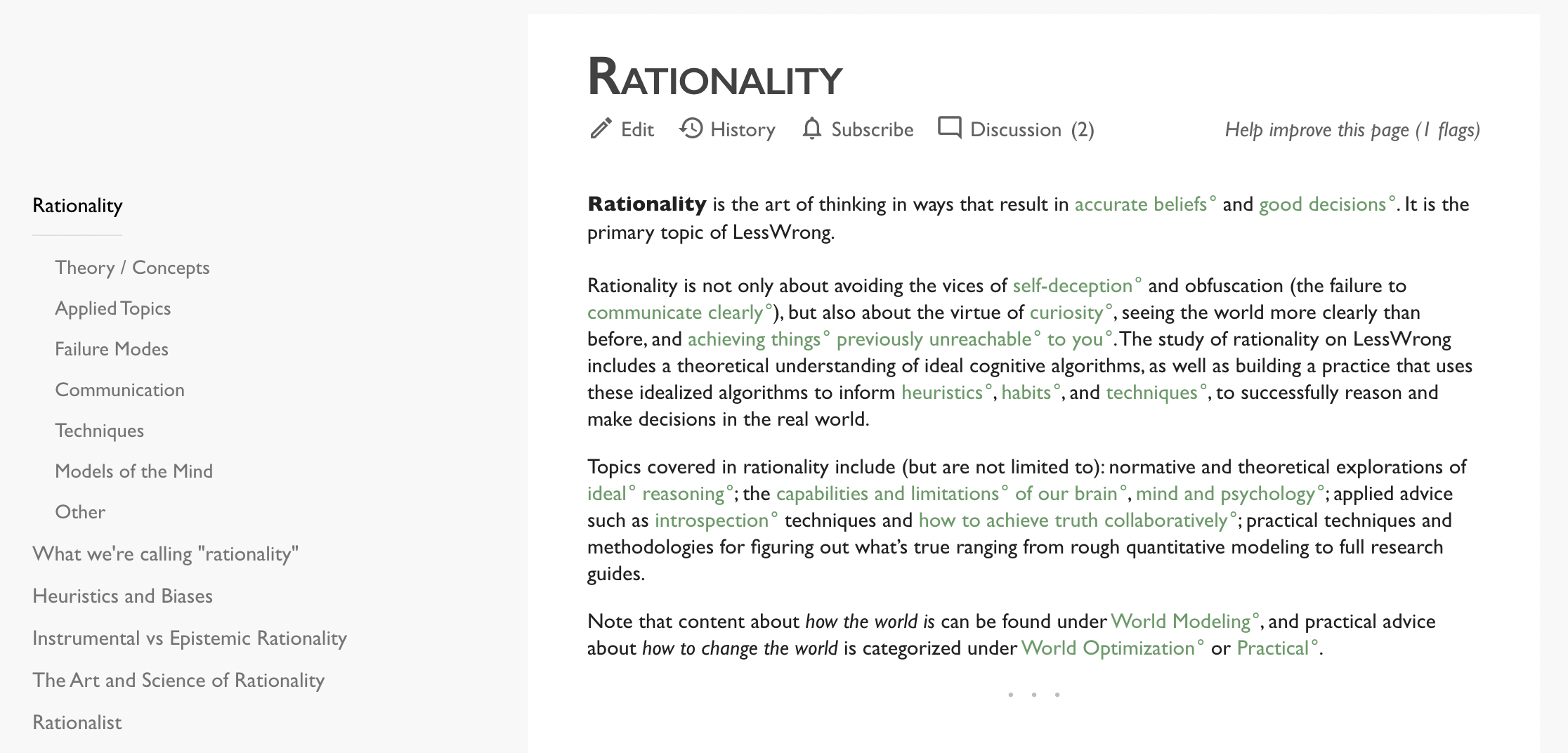 4. Attributions and contributors on tag pages
I am particularly excited about this one. Just below the ToC on tag pages you can see a list of all contributors to a given tag/wiki page: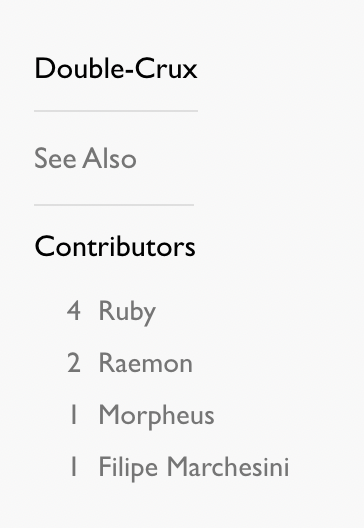 The number on the left is the total karma these authors have received for their contributions to this tag page, plus their small-vote strength (this also determines the order of the list of contributors).
But more importantly, when you hover over the author, you get to see which parts of the current tag page where written by them!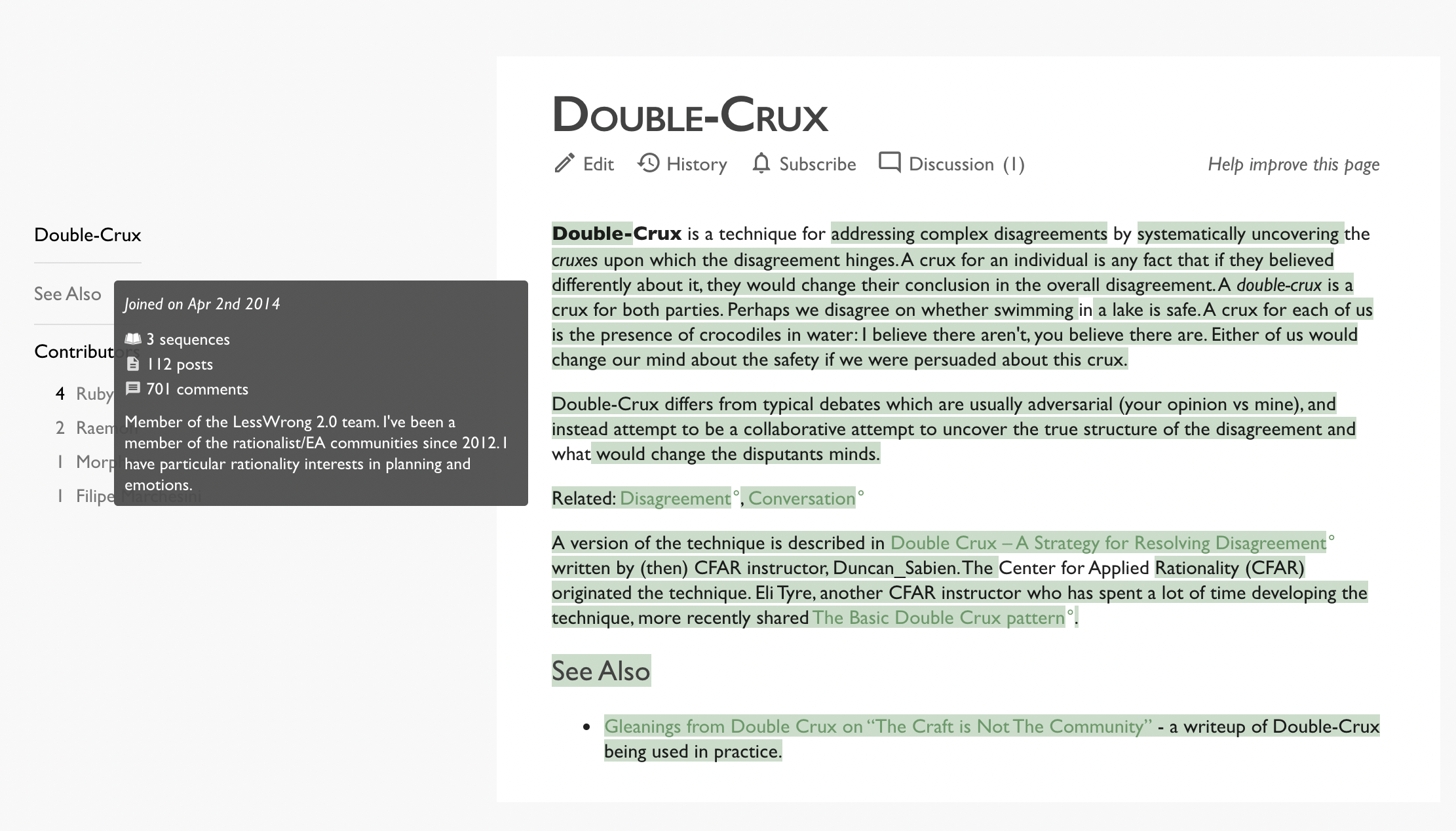 The goal is to make it more engaging to produce timeless content, make contributing to the wiki more motivating, and to make it easier to decide which wiki pages are worth reading.
(Looking for some of that wiki-edit karma? Check out the FAQ and the Wiki-Tag Dashboard).