TL;DR: Shortages in Russia are so bad the Russian people are reusing Soviet jokes.
---
These posts are read by Ukrainians, Russians and veterans. Here is a gem by former American paratrooper ryan_b.
I feel like the biggest item here is the peacekeeping mission charade.

The Russians in this video are acting like they actually believe themselves to be on a peacekeeping operation.

Though clearly implied, I want to make it explicit for emphasis: peacekeeping operations and offensive operations are maximally different. Let us put aside the question of night vision or optics, since the Ukrainians don't have them either, and consider this problem instead: how the hell do you get your people to do what you need them to do when you won't tell them what they need to do?

―comment by ryan_b
American ryan_b's compassion for his Russian comrades is exactly the kind of universal love we need right now.
Scorched Earth
Ukraine is putting up fierce resistance. The Ukraine-Russia War already looks like a repeat of the disasterous War in Afghanistan. I'm not talking about the 2001–2021 War in Afghanistan between the US and the Taliban. I'm talking about the Soviet–Afghan War of 1979–1989. The Soviets lost, but it took ten years and the death of between 6.5% and 11.5% of the Afghani population.
The Russian Armed Forces outnumber the Ukrainian military. The Russians have more soldiers, more tanks, more vehicles, more artillery, more fighter jets and the second-most-powerful[1] nuclear arsenal in the world. The Ukrainian's advantages are morale, allies, the terrain advantages of fighting a defensive war and desperation. The Ukrainian population is as united as it is possible for a population to to be. The Russian military's morale is "meh", at best. I predict Russian troops' morale will monotonically decrease the longer Russian forces remain in Ukraine (excluding the Donbas region).
Urban warfare is harsh on invading forces. Insurgents can strike at you in three dimensions and then instantly flee back into the buildings.
将不胜其忿而蚁附之,杀士三分之一而城不拔者,此攻之灾也。

A general who grows impatient, angers and storms a city will kill one third of the attacking force and fail to take the city.

―Chapter 3 of Sunzi
Russia is attempting to surround major cities. Once they do, you should expect a siege. Food and utilities will be cut off. Your priorities are.
Don't get shot.
Warmth. Don't freeze. Clothes are your best investment because they are infinitely reusable.
Water. You need a water source. If the water comes from a lake or stream you will need a way to kill the microbes in it. One way to do so is to boil it. I'm not a big fan of boiling water for drinking because it takes a long time and uses a lot of fuel. My preferred method of water purification is a hand pump filter, but they can be expensive and constitute a single point of failure. Ultraviolet purification bulbs are probably the best investment from a cost-benefit analysis. A filter straw might do the job but I have little experience with them. I don't know how well a filter straw will endure long-term use. Iodine tablets work in a pinch, but you might need a lot of them to endure a siege. Learn how to make an emergency still.
Rice and beans are cheap. Consider fermenting vegetables. Fermenting vegetables is a low-tech alternative to cooking that requires no fuel. Fermenting vegetables preserves them for longer than sitting on a shelf (but not forever the way canning does).
Prepare a bug-out bag with your most important papers, supplies and survival tools. Do not let your wounds get infected.
[Assess] what kind of hardware you see around you:

-Fast jets, missiles - Front line is far away, run.

-Helicopters, especially transport ones - Decision point, if you don't go right now you will need to stay put.

-Shelling or mortar fire - Front line is less than 20 km from you. It isn't safe to be out anymore. Go into a basement and hunker down during the day. Unlike cruise missile attacks (there have been multiple today so far), shelling is persistent and lasts for hours or days.

-Armored vehicles - You are in occupied territory. There will be checkpoints on the roads. Depending on their orders you might get turned around or just shot on sight.

The situation can change in hours. Just because it was safe to go out before you fell asleep, it doesn't mean it will be safe when you wake up.

―Survival guide written by a survivor of Sarajevo
Wars tend to become less humane as they drag on. Russia is already blasting apart civilian apartment complexes. Expect things to get worse. We're probably not going to see strategic carpet bombing of entire cities like the United States did to Dresden and Tokyo in World War II. This has nothing to do with ethics. It's just that Russia doesn't have enough money; carpet bombing civilians is expensive and inefficient. But the possibility is not out of the question for Kyiv. [2022/03/07 Edit: Russia bombed at least one city into rubble in the 2004 invasion of Chechnya.]
Reports of Russian soldiers raping Ukrainian women and girls are beginning to trickle in. They should surprise nobody. War and rape have occurred hand-in-hand since before Homo sapiens speciated. Russian soldiers are already looting grocery stores for food. Sending under-supplied conscripts on a scorched-earth war of conquest increases the odds of mass rape. Under such circumstances, it would be bizarre for rape not to accompany the looting. We should expect the rape of Ukrainian women and girls to increase hyperlinearly as the war drags on and Russia occupies more territory. The Soviet Union is infamous for the mass rape of women and girls in occupied territory at the end of World War II.
In 2017, [Russian Defense Minister] Shoygu changed the army dress uniform to make it resemble the Soviet uniform of 1945—known in the military as the winner's uniform. The new design became his uniform of choice when he inspected military parades on Red Square; it also, not coincidentally, made him look like Georgy Zhukov, Stalin's vaunted field marshal during World War II.
Meanwhile, the President of Ukraine has offered to return Russian POWs on the condition their mothers pick them up from Kyiv. This is a brilliant move. The damage the released soldiers might do to Ukraine is negligeable compared to the public relations boon.
The West has thrown all the sanctions it can at Russia. Microsoft has shut down all services in Russia. Including Windows licenses and Azure! The West is providing guns, ammunition, body armor, rations, Javelin anti-armor rockets, anti-air rockets and medical supplies to Ukraine. The EU is not currently sending its old MiG-29 fighter jets. Ukraine has many willing fighters but limited military hardware. Supplying Ukraine with weapons is a very efficient way to for NATO to assist Ukraine while minimizing nuclear escalation risk.
The new Javelin anti-armor rockets are really cool. Old rocket launchers required you to aim a guidance laser at the tank until the rocket hit it. Javelins have a fire-and-forget function. You can run away after firing your rocket instead of staring at a tank, in direct line-of-sight of the enemy, for several seconds after revealing your position. You can instruct the rockets to perform a top-down attack too, which is useful because modern tanks' armor is relatively thin on top.
The disadvantages of the Javelins is they are fragile and expensive. I do not envy the Ukrainian soldier who has to tell his commanding officer that he dropped and broke a Javelin missile. He is never going to live it down. A launcher costs more than $100,000 and the missile costs more than $100,000, for a total over $200,000. But a Javelin still costs much less than a Russian tank and Russia's economy is much smaller than NATO's. I would love to make a falsifiable public prediction of exactly how many Ukrainian soldiers break their Javelin missiles by accident. Alas, we will probably never know for sure.
Turkish drones are fighting alongside MiG-29s. It's like we're living in an Star Trek alternative timeline.
According to Pravda (this has to be an alternate timeline), nearly 80,000 people, mostly young men, have returned to Ukraine to fight. Ukraine is accepting foreigners with military training too. An interesting comment (now deleted by Reddit) wrote something along the lines of "I cannot promise your safety. To the contrary, I can promise only extreme danger. We will use against the Russians the tactics that were used against us in Iraq and Afghanistan."
As a Iraq vet this is basically how I feel about it.

1st Iraq deployment the Iraqis basically welcomed us and it was easy to think that we were doing a good thing.

2nd and 3rd deployments wrecked me and my buddies. We just wanted to leave and we were disillusioned on what we were doing there because the Iraqis hated us and would tell us to go home.
I imagine there are some American veterans out there who will be going to Ukraine for a shot at redemption.
Russia has attempted to provide humanitarian aid to Ukraine. It was refused.
Russia
Economist: "Today I'm drinking carbonated water. Dear stock market. You were close to us. You were interesting. Rest in peace, dear comrade."

[Pause]

Reporter: "I'm not going to comment on this stunt because I don't want to believe it."

―Russian television interview with economist and investor Alexander Butmanov
This is a video of a Russian TV channel protesting the War in Ukraine by resigning en masse on-camera.
Even the most trusted agents inside Putin's death squad system are opposed to the war. According to Ukraine, double-agents in Russia's FSB have foiled three of their own assassination attempts against President Zelenskyy of Ukraine in just the past week. This is not a joke.
It is impossible for Russia's state media to sell the true story of the war in Ukraine to the Russian People because the true story is so horrific. Truth and transparency are on the side of the Ukrainians. Thus, falsehood and obfuscation are on the side of the Russian government. Russia's propaganda strategy (inherited from the Soviet Union) is to fill the memesphere with so much confetti it is impossible to tell truth from fiction.
Also, for the opinion "we will never know the truth" in the state media, there was an undermining of trust in science: films about the fact that water has a memory, about the dangers of GMOs and its ban, the dangers of vaccinations and chipization through them (which unexpectedly became a problem when it was necessary sell your own covid vaccine to people), terrible radiation from microwaves, phones and calling a red indicator on the TV a dangerous laser, homeopathy in official state recommendations for medicines, a battle of psychics that is presented as something documentary, not fiction. Not to mention the fact that the TV channel, where there was a film about the fact that the Earth is flat, was awarded an award for education.
The balance between right and wrong is zero-sum. The evilest organizations want everyone to be more wrong. We can oppose them by being less wrong.
The best time to protest is when your nation's army is bogged down in a foreign war. Here are photos from the February anti-war protests in Russia. (Source: The Atlantic)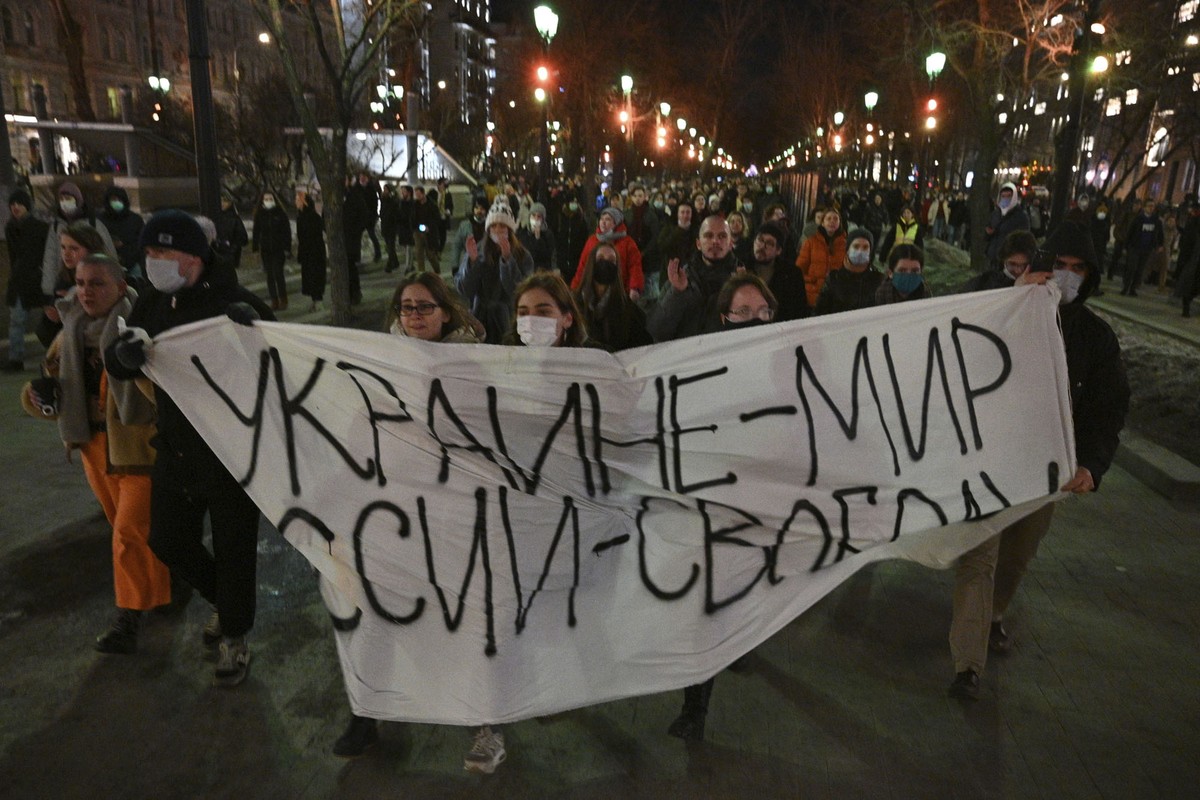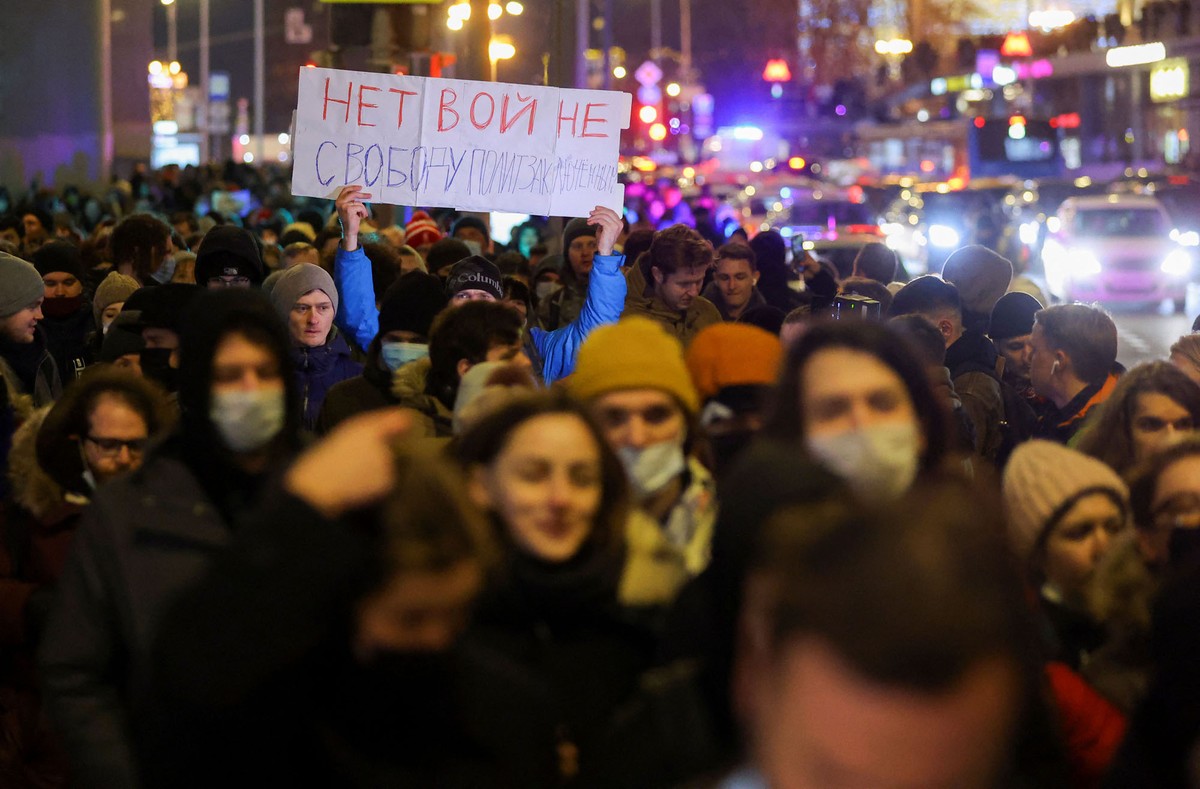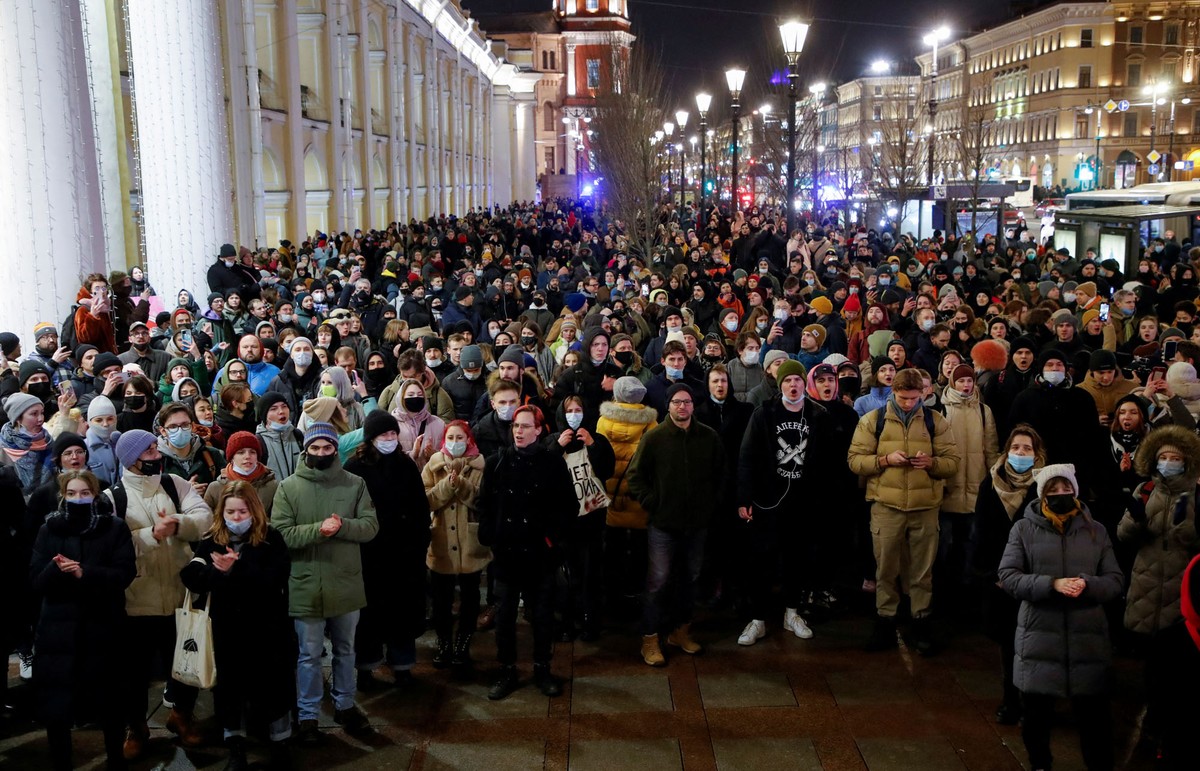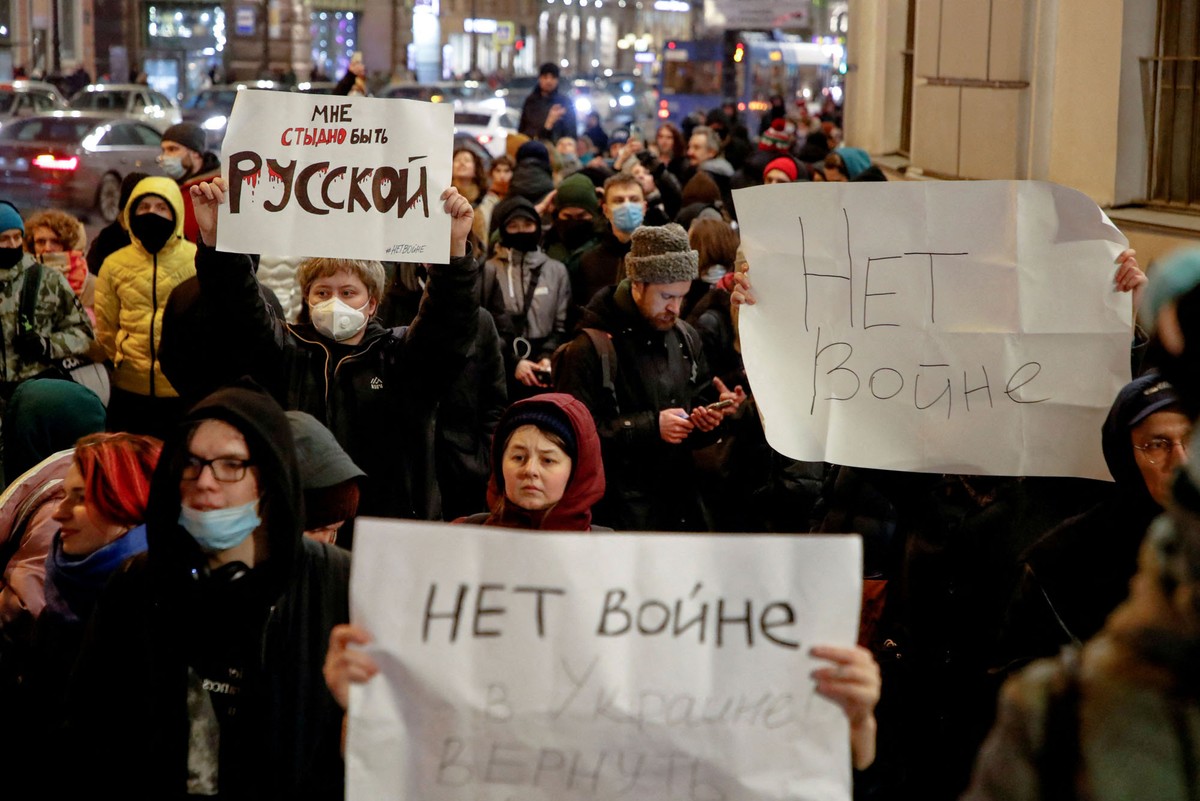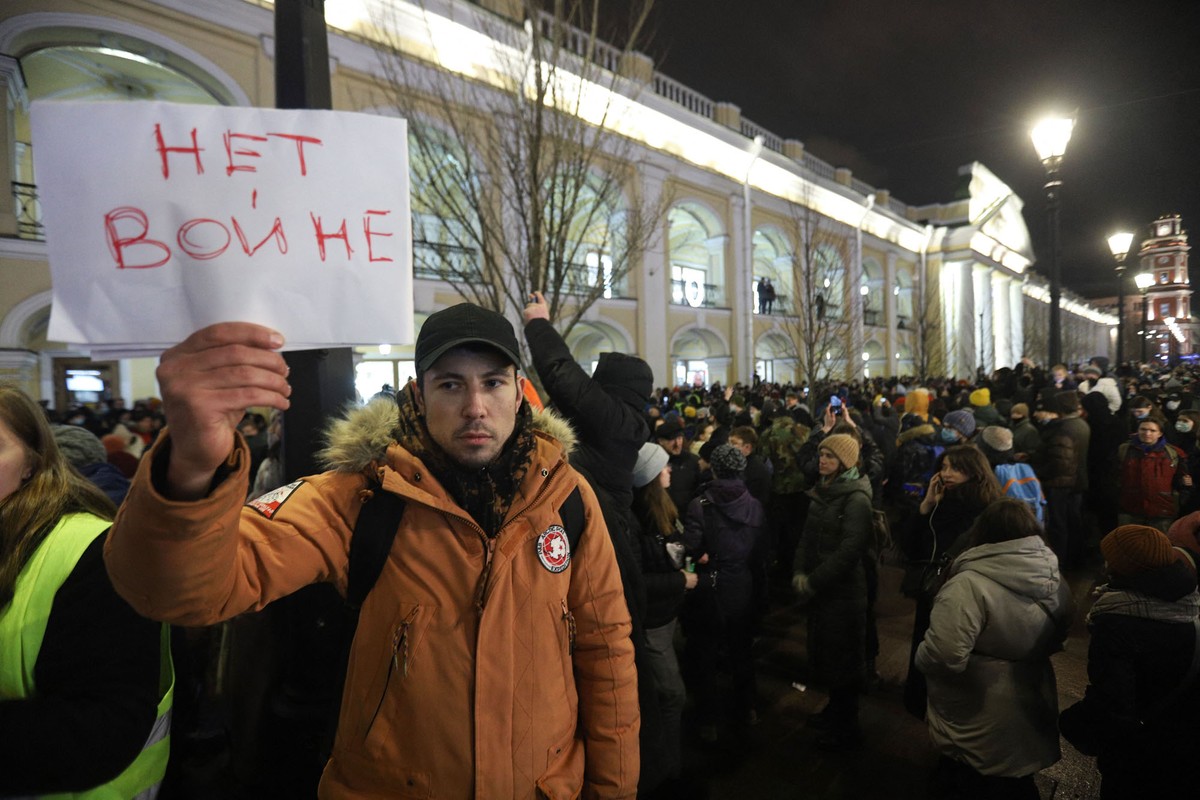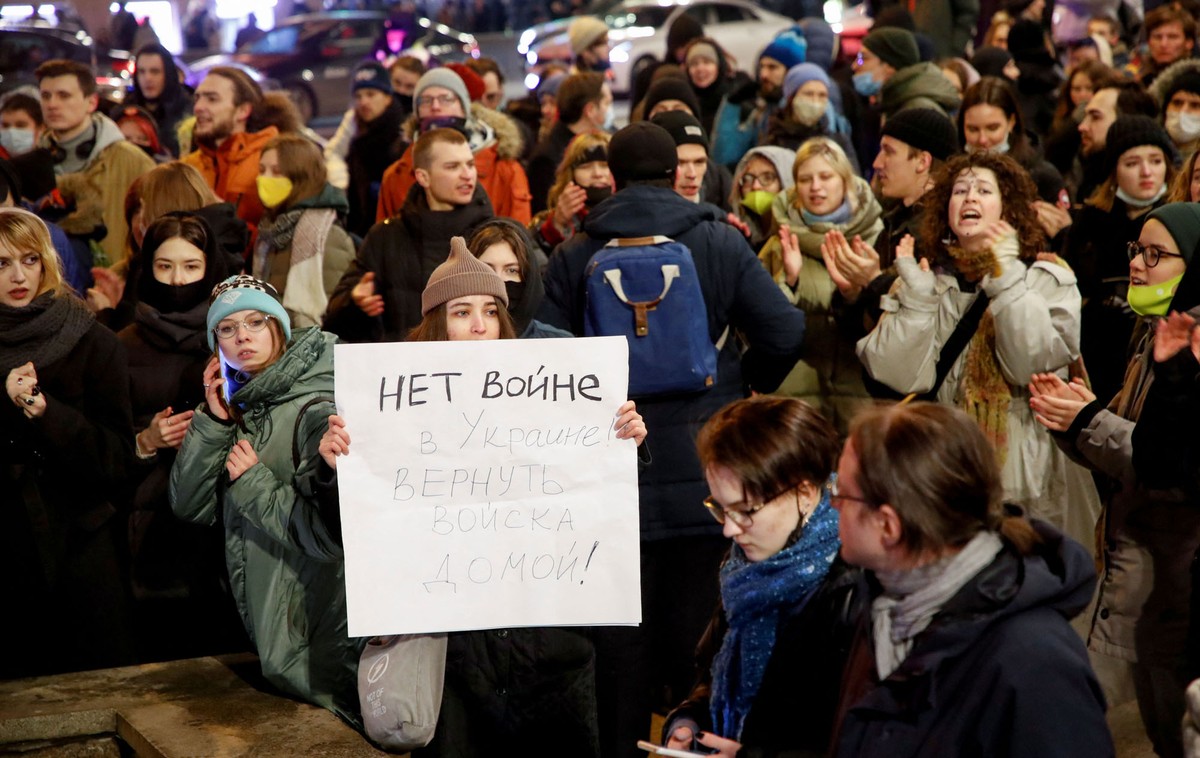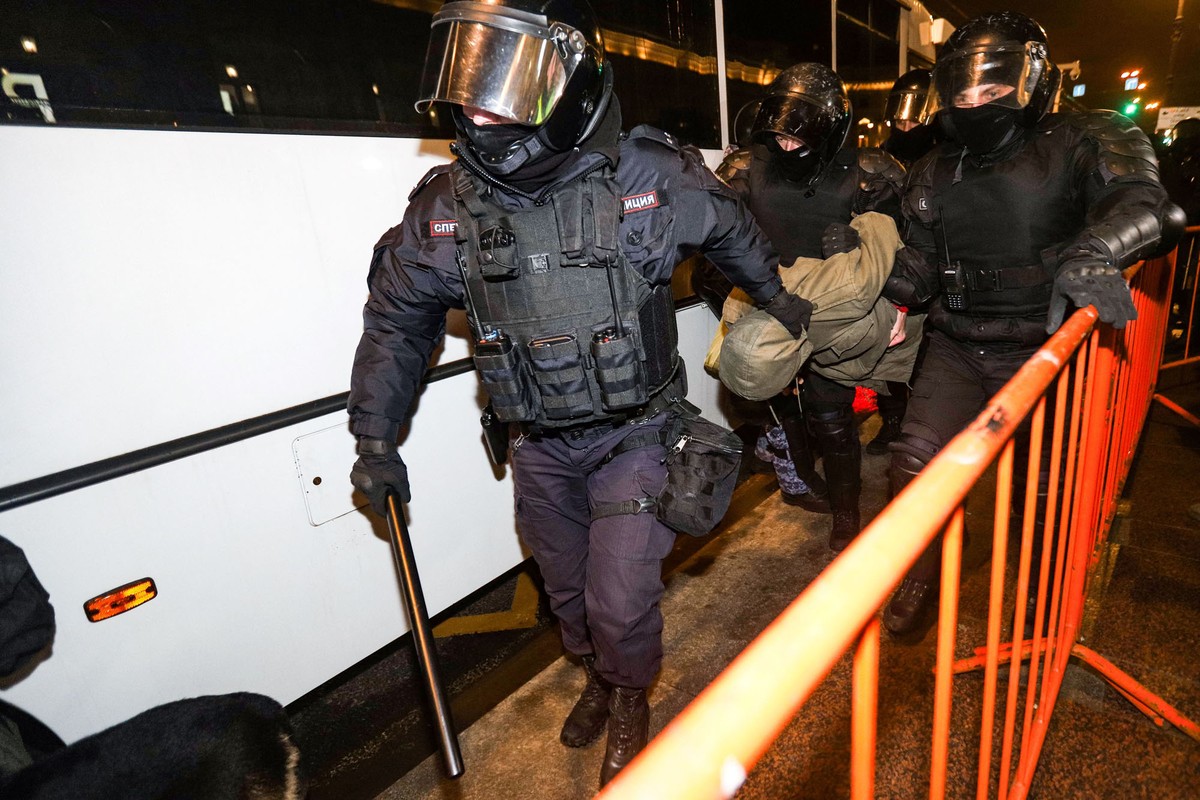 Нет войне. Over 8,000 protesters have been arrested as of March 3rd. Protesters are facing the Mother Russia of all coordination problems. But it is a chance.
In Moscow, just under 4,000 people have been arrested while over 2,700 were arrested in Saint Petersburg. The other arrests come from an additional 124 cities, according to the report.

―OVD-Info via Fox News
More protests appear to be planned for March 6th. (I have not verified this information.)
---
Technically-speaking Russia has a slightly more nukes than the US, but the numbers are comparable and I suspect the US's holistic nuclear arsenal (especially its submarines) are vastly superior. ↩︎